Tous les thés & infusions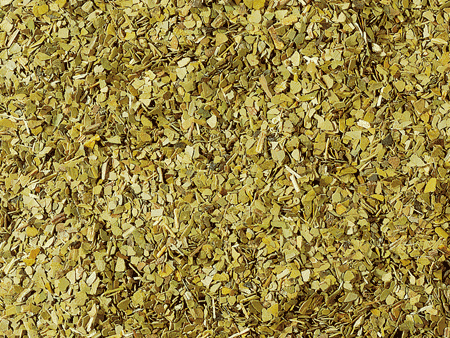 Mate
Green Yerba Mate Brazil
A green yerba mate with a taste similar to tea, smooth on the palate, and less bitter than aged mate.
Water temperature

100° C

Steeping time

5 to 10 minutes

Amount

 4 à 5 cuillères à café bombée/ 1 litre

Benefits

Energizing effect that doesn't cause spikes in energy or crashes. Aids in concentration, sports recovery. Yerba mate is an excellent alternative to energy drinks.

Tips

Your yerba mate can be steeped up to 10 times.
This national beverage with caffeine originally comes from Paraguay, South Brazil and Argentina.The tea comes from the green leaves of a type of holly that is said to have manifold good effects. Therefore in South America Mate tea is also called "Beverage of the Gods". Drinking Mate out of one cup was something ritual with the native Indians.Later Brasilian Mate became the most popular drink of the Gauchos, the South American cowboys.
Mostly enjoyed outside at the campfire, it became the national drink in almost every country on the continent over the years.Its stimulating effect lasts longer than that of coffee
A short infusion time brings about a stimulating effect, longer weakens it.