Tous les thés & infusions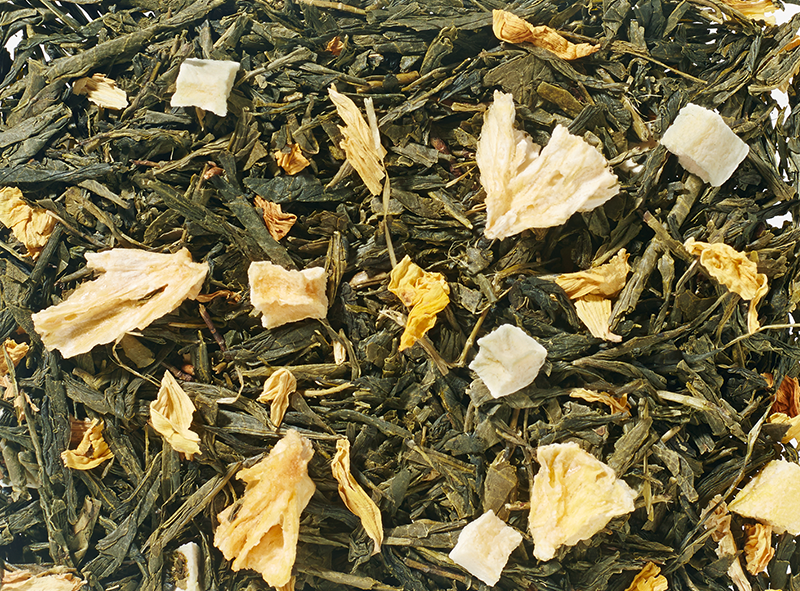 Tea
Green tea and tropical fruits
Summer, sun, pineapple, mango! What is the first thing these words bring to mind? Maybe holidays, beach, palm trees?
Water temperature

75° to 80° C

Steeping time

2 to 3 minutes

Amount

4 to 5 level teaspoons/1 liter

Benefits

Antioxidant properties, slows down skin aging.

Tips

Feel good drinks
Lively, ripe pineapple gets together with golden, sweet mango. Combined with our organic green tea, the flavour experience is just unique. A pleasure both hot and cold.