Tous les thés & infusions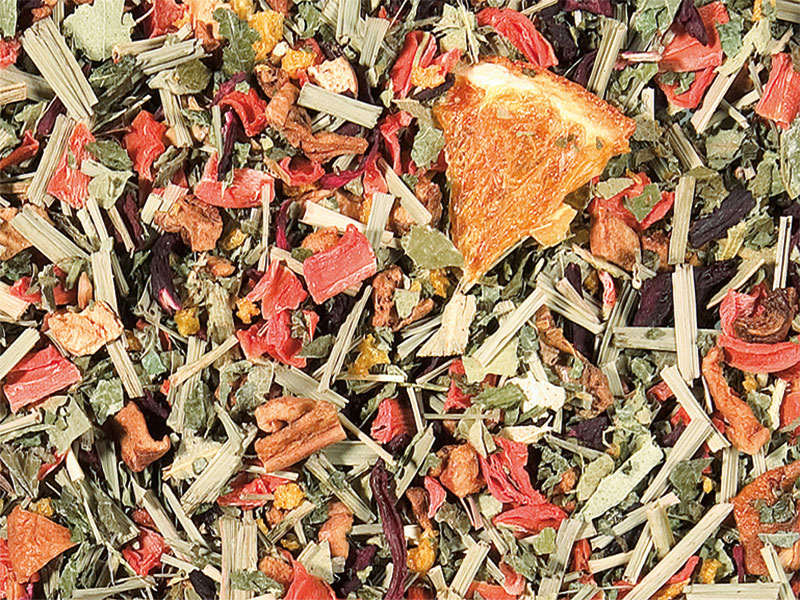 Infusion
Vitality
Our Vitality Infusion, for a cup full of vitamins and good mood.
Water temperature

100° C

Steeping time

5 to 10 minutes

Amount

3-4 heaped tablespoons.

Benefits

Good for the mood, energizes the body, antioxidant properties, vitamins.

Tips

Delicious hot or cold, this infusion accompanies you at all times. Best-seller in the shop!
This gentle and balanced creation acquires a fruity sweetness from apple pieces and carrot flakes. To this, a touch of freshness is added thanks to lemongrass, mandarin pulp, and a hint of hibiscus. Beetroot pieces give a rich color to the cup, with a slight earthy flavor note. Orange wedges with dried fruit pulp subtly reference the delicious aromatic notes of fresh citrus.