Tous les cafés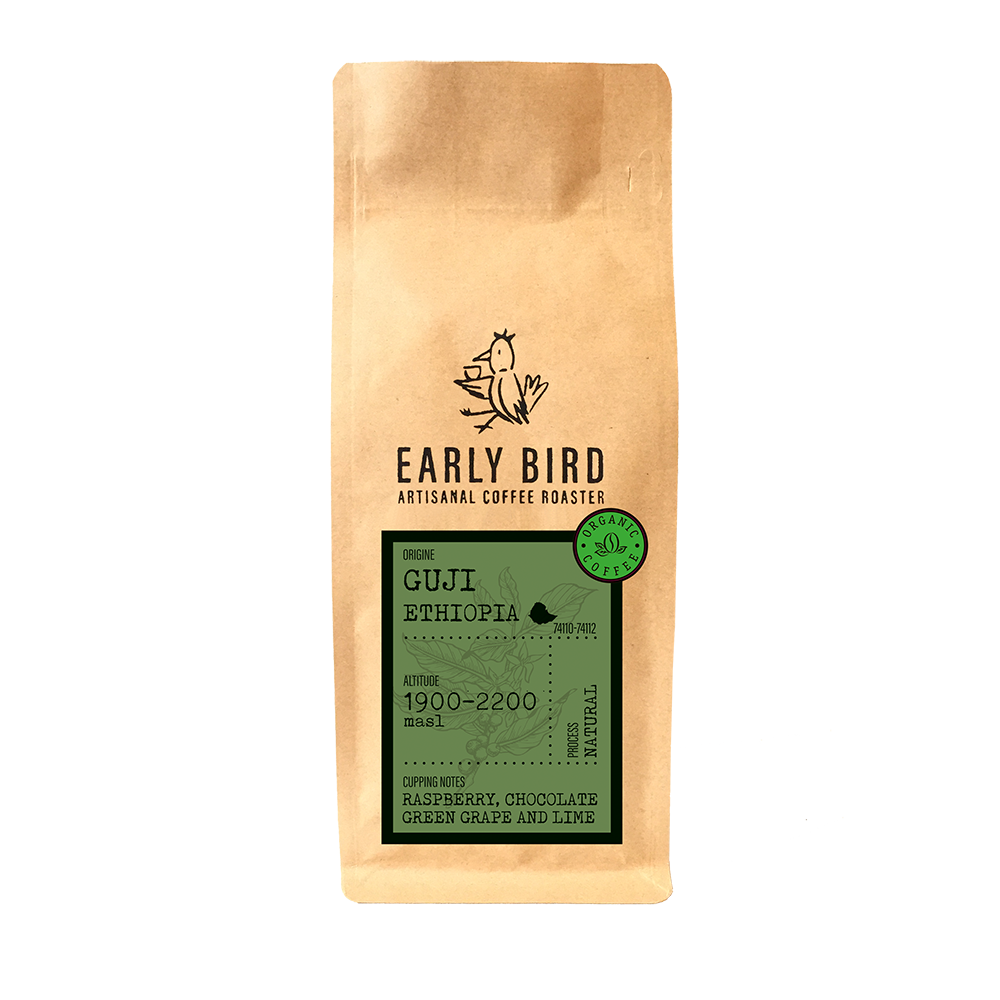 Guji
Ethiopia
Chocolatey with notes of raspberry, grape, and lime.
Region

Shakiso, East Guji, Oromia

Farm-Producers

Kayon Mountain Farm

Botanical Varieties

74110, 74112

Altitude

1900–2200 masl

Process

Natural

Manual and selective harvest

November–January
The Kayon Mountain Coffee Farm spans 500 hectares with about 300 hectares planted in coffee and has been operated by Ismael Hassen Aredo and his family since 2012. It's located 510 kilometers south of Addis Ababa, and the property straddles the border of two villages—Taro and Sewana—situated in the Oromia region, within the Guji zone of the Shakiso district in Ethiopia.
Ismael oversees 25 full-time permanent employees and 300 seasonal workers, and the farm management offers free transportation services as well as financial support for the construction of schools and administrative buildings for the community. The farm competes with a neighboring mining village for seasonal workers, so Ismael and his family tend to pay higher wages to their pickers to encourage them to return year after year.
Kayon Mountain Farm has an on-site nursery and utilizes shade (from acacia and other native trees) to protect the coffee as well as to produce compost for natural fertilization. Ismael is meticulous not only about the structure and management of the farm itself but also about the harvesting and processing. Both natural and washed lots are produced on the property.
The washed coffees are picked ripe and depulped the same day, fermented for 24 to 36 hours, depending on weather conditions, and then dried on raised beds. The natural coffees are picked, rinsed, and sorted, then moved to drying beds. In both cases, the drying can take between 12 and 20 days, also depending on the weather.
Guji