Tous les cafés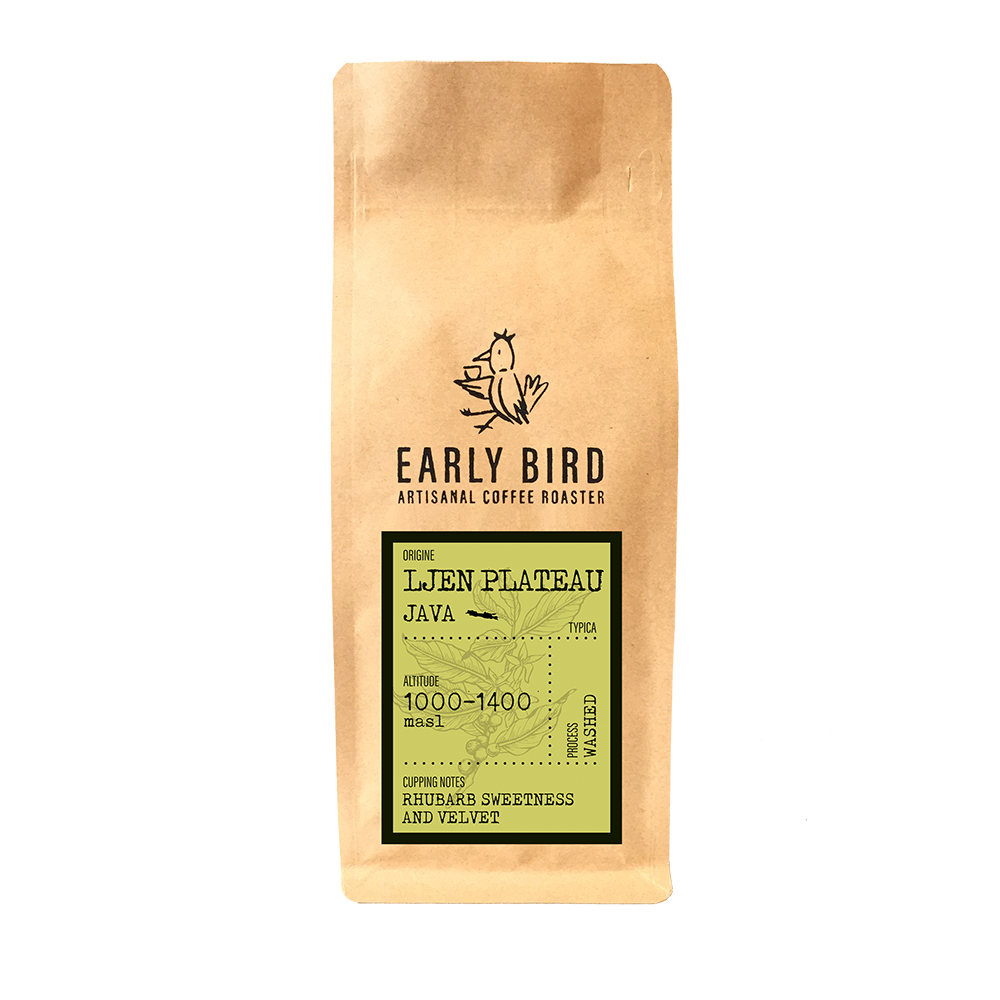 Ljen Plateau
Java
Notes of rhubarb, full-bodied with a velvety and smooth sensation.
Region

Ljen Plateau, Java Est

Farm-Producers

Jampit Estate

Botanical Varieties

Java Typica, USDA, Kartika, Catimor

Altitude

1,000 – 1,400 masl.

Treatment

Washed

Manual and selective harvest

May-June and August-September
Coffee cultivation in Indonesia has a history that spans 300 years, heavily influenced by Dutch colonization. Today, Indonesia stands as the fourth-largest coffee producer in the world.
Approximately 85% of East Java Arabica coffees are owned and operated by PTP, which represents the official governmental organization founded in 1894 under the Netherlands. The remaining 15% of coffee production lies in the hands of farmers who possess very small plots of land, employing traditional processing techniques.
In contrast to other Indonesian coffees which are mostly semi-washed, Java coffees, including the Blawan and Jampit estates, are fully washed.
This processing has a significant impact on flavor due to the fermentation process of approx. 36 hours. After drying, the coffee has a moisture content of about 12%, and the coffee beans are meticulously hand-sorted leading to a very consistent and clean cup profile.
The Blawan estate spans a total of 1,250 ha.
Ljen Plateau