Tous les thés & infusions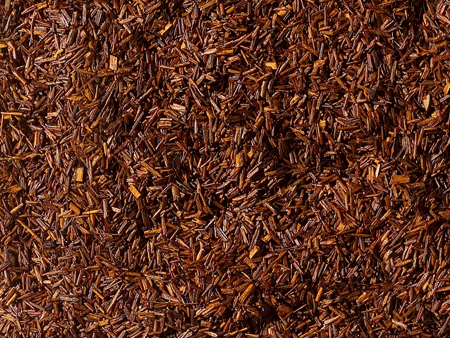 Thé rouge
Rooibos South Africa
A natural, indulgent, and warm rooibos.
Water temperature

100° C

Steeping time

8 to 10 minutes

Amount

4-5 heaped teaspoons/1 liter.

Benefits

Soothes, antioxidant properties.

Tips

To be enjoyed without moderation, hot or cold.
The rooibos bush is a shrub that grows exclusively in South Africa. It is known that more than 300 years ago, the indigenous populations in the mountains north of Cape Town, South Africa, would harvest the aerial parts of the wild rooibos plant and ferment them to create an infusion with a reddish color and a sweet, fruity taste. This caffeine-free beverage is now considered the national drink of South Africa.